With talk recently about Gold being on an all time high denominated in Euro, let's have a look at the most important European index, the Euro STOXX 50: in Gold troy ounces!
(click on image for a bigger version)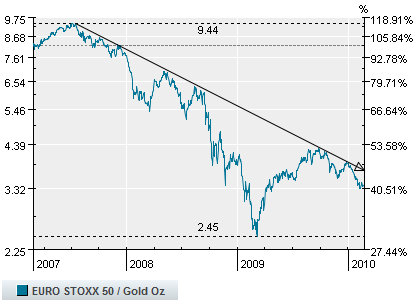 What a wonderful downward trend for the Euro STOXX 50 in Gold. Or could we call it deflation?! And
maybe
it's inflation for Gold in terms of Euro!? Inflation - Deflation: is it just a matter of perspective?
Source Telekurs iD.